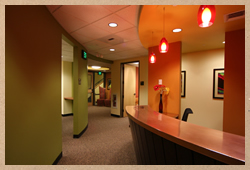 COMMENTS
"Very courteous, very speedy! Very, very careful!"
COMMERCIAL
With thousands of successful moves across all of Ontario, Mister Mover will ensure that your company is back to business with as little inconvenience as possible. By working closely with you and paying attention to your specific needs, we are able to make your move as stress-free as possible.
Our practical and tested approach offers you:
experienced staff and supervision;
client consultation;
proper computer and equipment care;
storage facilities; and
proper tear downs and set up.
Our trained and experienced staff always have the right equipment to properly take care of your moving needs.
To make your office move as smooth as possible we ask that you:
provide a staff member to be the lead contact person for the move;
make arrangements to accommodate moving vehicles at both locations;
book times for exclusive use of elevators (if available);
plan where items will be placed at the new location; and
contact electronics suppliers for information on moving copiers, printers and advanced equipment.
See our Self Packing or Moving Day sections for additional information on how you can make your moving day a smooth one.

Mister Mover also provides heated and non-heated Storage units, packing services and boxes. Contact us today for more information. (705) 566-2072